Supercritical CO2 Extractor
extraktLAB's supercritical CO2 extractor delivers the highest daily throughput of biomass processing in the industry, while also delivering the lowest processing costs of CO2 extracted output oil.
Topics and Information Guide
Why Supercritical CO2 Fluid Extraction?
It has become one of the most successful clean and green botanical extraction methods in the hemp and botanical oils industry.
It is capable of heightened efficiency with higher profitability.
It is increasingly popular among extract producers competing at the highest level.
As opposed to other particular extraction solvents like hydrocarbons and ethanol, supercritical fluid extraction solvents like CO2 have higher extraction yields, increased solvation selectivity, improved fractionation and diffusion capabilities, and drastically reduced carbon emissions.
What's more, CO2 used in supercritical fluid extraction has nearly zero possibilities for chemical denaturant contamination as found in various ethanol extracts. For these reasons, it is the ideal solvent used in this industry.
Learn More About Our Extractors
While we pride ourselves in creating the most efficient, highest throughput, fully automated supercritical CO2 extractors in the industry, we have recognized the needs for specific products in terms of price and scale. Our M-120 manual extractor, and our M-2.5 Benchtop Extractor are incredibly useful solutions for your particular niche.
The M-120 CO2 extractor is a great option for entry level extractors to start using extraktLAB's supercritical CO2 extraction technology while saving on the costs of a fully automated system. The M-120 is built on the footprint of the E-140 extractor with a biomass processing throughput of up to 250 lbs per day. The M-120 has a single extraction vessel and collection vessel and has a simple on/off user interface that is easy to operate while maintaining high efficiency extraction.
The M-2.5 Benchtop Extractor is extraktLAB's answer to the small batch producer and R&D extractor in mind. This small-scale extractor packs a punch with a 1.6 pounds/run throughput, sub and supercritical extraction capability, a range of temperature and pressure controls and an optional co-solvent pump for enhanced extraction. The M-2.5 also comes standard with a HMI touchscreen interface to control data logging, temperature and pressure control.
The Most Efficient Supercritical CO2 Extractor
When it comes to profitability, extraktLAB creates the most advanced and efficient CO2 extractors for sale in the hemp botanical oils market.
As an example, extraktLAB's most popular equipment, the e-140, is capable of an impressive 422 lbs/day processing throughput all while occupying just 24 sq ft in total.
Depending on the facility in which you are operating, you can easily scale up with the e-180, with a staggering 844 lbs/day throughput in just 48 sq ft, or start small with the e-110 at 79 lbs/day in 24 sq ft.
Every E-Series extractor from extraktLAB is built with automated process control, programmable methods, automated extraction cycles, maintenance tracking and data reporting to streamline production in a concise, powerful, intuitive extractor.
Each of these machines are built with GMP compliance in mind using FDA approved materials, batch, operator and parameter tracking and internal certifications all housed in FDA approved ASME 304 and 316 structural grade stainless steel.
Highest throughput systems on the market
The extraktLAB e-180 is the fastest, most advanced and most powerful supercritical CO2 extractor on the market today.
It can process 844 lbs of biomass per day!
Designed to provide high yield in a short period of time while staying GMP compliant.
Variety of extraction methods.
Can CO2 be Used to Extract other Botanicals?
It has been historically used to extract many different kinds of biomass. A common industrial application is for deacaffeinating a well-known java beverage; a cup of Joe!
It can also be used in the extraction of supplements, essential oils, hops and countless other applications.
Purity of the CO2 used in CO2 extraction
There are many grades of CO2 including industrial, food grade and medical grade. At extraktLAB, we typically use food grade CO2, but medical grade is also highly desirable. the specifications for each of these grades are published by the Compressed Gas Association or by your gas supplier.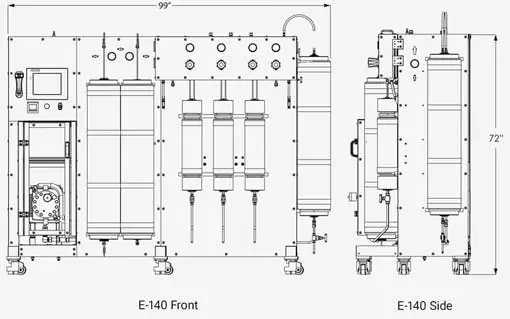 Smallest Footprint CO2 Extractors
Size matters… at least when it comes to your equipment! We know that floor space is vitally important in determining what you can and can't do. Our e-140 CO2 extractor is our most popular machine as it fits most facilities while providing impressive throughput.
There are situations when space is limited and every inch counts which is why our e-110 equipment is perfect when you don't have a lot of space to work with.
e-110 Size: Footprint: 24 sq ft
Shipping Weight: 3,000 lbs
Dimentions (without light mast): H 72″ x L 99″ x W 34″
Essential Oils Extraction and Process Guide
High Quality, High Capacity, Compact CBD Extraction Machinery
Terpene Formulation Guide from Capture to Product
Supercritical CO2 Extraction Equipment
We have the perfect machine for small, medium and large producers. Our model line makes it easy for you to scale your operations while keeping your operating costs at a minimum.
exraktLAB's e-110
For smaller producers or research labs that need a small footprint.
extraktLAB's e-140
For larger producers who want to scale up capacity.
extraktLAB's e-180
For larger producers who want to scale up capacity.
Advanced Hemp & Botanical Extraction Guide
Why Produce CBD Oils or Botanical Extracts
How to Produce Botanical extracts or CBD Oil
Good Manufacturing Practices for Equipment & Processes
What Yield Can I Expect?
Are you interested in the process of extraction? We have a FREE download available for you.
Low Operating Costs Supercritical CO2 Extractor
Our Supercritical CO2 extractors are so easy to use we've seen one operator running NINE MACHINES at the same time!
Hemp Laboratory
Not everyone can do it, but with the right setup and additional equipment, you can completely optimize the time consuming process. Through our Turnkey Manufacturing Solutions we take all of the guesswork out of it, so don't worry. Depending on your needs this can include:
Facility layout and laboratory process design
Solution configurations for phased growth
All processing equipment and extraction process, including 3rd-party laboratory tested products matched for quality and capacity
Documented Standard Operating Procedures (SOPs) for all processing steps
Extraction Equipment installation and training of your labor force
Manufacturing line commissioning to verify oil output quality
GMP compliance support
And more…
Learn More About Our Turnkey Manufacturing Solutions
Talk to our professionals about where you are and where you want to go. Doing it on your own can be overwhelming, but just remember that you are not alone. We are here to help.
Calculate Your Hemp and Botanical Extraction Business Operating Cost
Starting a Botanical Extraction Business? Check out our Calculators and to analyze costs, estimated revenue, yield, initial investments and important metrics for your extraction business.
Labor Difference Between Extraction with Ethanol vs. CO2 Extraction?
The direct labor between the two techniques is essentially the same. However different configurations of equipment and different workflows can improve labor content and headcount. The concept of value-added Labor in this instance is very important.
Value added labor is the labor content that is spent by the laborer on Direct conversion of the product into something the customer values. In reality, most operations have very low value-added labor in a very high overhead component to direct labor. We suggest the use of lean techniques and value stream mapping as it will:
Improve workflow;
Reduce inventory; and
Reduce the headcount required to produce a unit
A Critical Analysis and Comparison of Ethanol and CO2 Extraction Techniques for CBD Derived from Hemp
What is Supercritical Carbon Dioxide Extraction?
 In essence, supercritical co2 extraction is just one form of supercritical fluid extraction (SFE). This method of separation utilizes carbon dioxide, though there are other forms of SFE like ethanol that can be efficient as well.
When pressure and temperature are manipulated, the carbon dioxide used will reach a supercritical state between liquid and gas. This allows for the replacement of traditional organic solvents eliminating environmental concerns and avoiding storage and disposal concerns.
This method of SFE also allows for a higher diffusion coefficient of plant fats and waxes than liquids, greatly improving extraction efficiency. Not only that, reaching a homogenous phase after a vapor phase during the extraction process allows for the separation past the critical point. For these reasons, supercritical CO2 extraction is the SFE method of choice in cannabis extraction.
The Science Behind Supercritical CO2 Extractors
Supercritical CO2 extractors use carbon dioxide (CO2) at an elevated temperature and pressure to extract soluble compounds from natural products. Carbon dioxide above the critical temperature (31ºC) and pressure (1071 psi) becomes a supercritical fluid, which has an increased capacity for diffusion of molecules and solubilizing non-polar compounds. Raising the temperature and pressure of the liquid CO2 even further provides highly efficient extractions of oils in a short period of time.
The (ScCO2) extraction has become the preferred method for extracting CBD oils and other botanical extracts to serve markets with the most demanding standards for safety, quality, purity and consistency. It is also preferred by consumers for the same reasons, and progressive brands are boldly stating "ScCO2 extraction" on package labels.
Need a Checklist?
Here's a startup specifications checklist to aid in your facility search. It contains additional items you should add to the list in this article.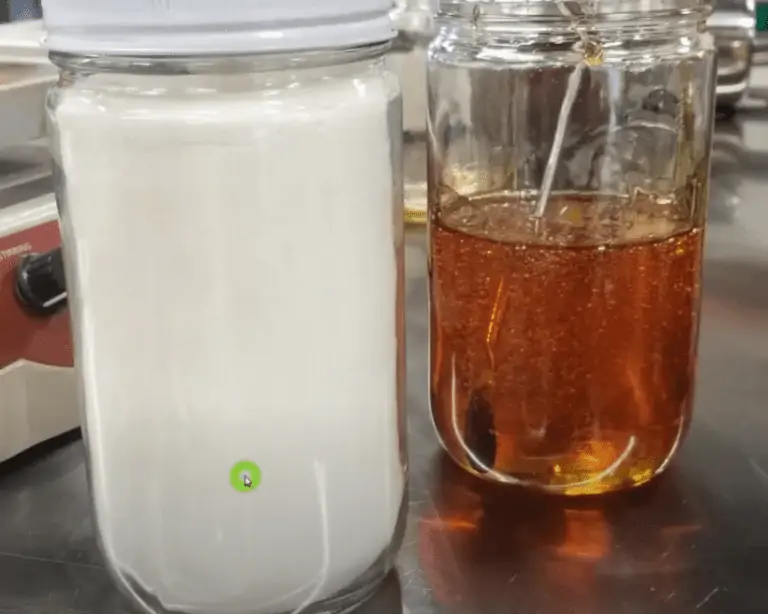 What are Full Spectrum Extracts?
Full spectrum products are extract based products that have, as the name implies, a full spectrum of plant materials including cannabinoids, terpenes, flavonoids and more. While the oil is still refined into a distillate, the full spectrum of cannabinoids and terpenes, including the legally allotted amount of THC, is left in the product.
In order to keep a full spectrum product, the only things that are remediated from the extract are fats, waxes, plant chlorophylls, residual solvent and excess delta 9 THC in order to comply with regulations. This makes a pure and safe product while leaving the potential of The Entourage Effect intact.
As mentioned before, The Entourage Effect comes as a benefit from the combination of the various cannabinoids and terpenes that are in a full spectrum product. This range of plant compounds also gives a pleasant, earthy flavor and aroma. These are both desirable traits of extract derivative products that full spectrum can provide making it a highly sought after market opportunity.
Despite the fact that there is THC in a full spectrum product, there is little cause for concern for those who want to avoid the psychoactive effects of this particular cannabinoid. The legally allowed limit set by the FDA is 0.3% or less delta 9 THC in a final product making the psychoactive effects non-existent. That said, this lesser amount still plays a role in The Entourage Effect and is beneficial to a final product. The one thing to keep in mind is that the trace amounts of this cannabinoid could potentially cause a positive drug test.
Unlike isolating individual cannabinoids, the process for making full spectrum products is not as rigorous. Because the majority of the plant components are intentionally left in the product, the process of distillation is the final stop before product formulation. There is no need for adding terpenes, or any other plant compounds because of the natural formulation. This makes for a product that is made easily and is highly profitable on the market.
It's important to know what the entourage effect is, because this chemical phenomenon will occur inside your body if you consume full spectrum CBD. As mentioned, full spectrum CBD contains a variety of cannabinoids, and it retains other plant compounds, including terpenes like caryophyllene, humulene, limonene, myrcene, pinene. They will also contain an abundance of flavonoids. These phytonutrients possess antioxidants with anti-inflammatory and immune system benefits. When these chemicals react with one another, it increases the beneficial effects of CBD.
Terpene Extraction
Terpenes have become nearly as important as the cannabinoids they accompany full spectrum products. Not only are they important to add flavor and aroma to a product, they have a number of beneficial effects on their own, and contribute to The Entourage Effect. So, we should discuss the best method to extract and collect terpenes for wholesale and product formulations.
Terpenes Have a Tendency to Degrade
The first important factor to consider when it comes to terpene extraction is that they are highly reactive and can be lost or damaged easily with little heat. While some processors will attempt terpene recovery during the extraction process, the possibility of terpene degradation is higher with certain extraction methods. This can cause a less than desirable taste and aroma to an extract when performed improperly.
How to Prevent Terpene Degradation
In order to prevent terpene degradation, there is a recommended terpene extraction method that we use. During decarboxylation, the ground hemp biomass is subjected to temperatures and pressures just high enough to allow for the conversion of the acidic cannabinoids into their active forms (CBD-A to CBD for example). During this time is one of the best times to capture terpenes.
Because the temperature needed to perform decarboxylation is less than what is performed during extraction, it can be used to collect terpenes without degrading them. This is done by adding a cold trap condenser to the vacuum oven. As the terpenes evaporate, the chilled condenser will collect them. From there, they can be reformulated into the extract down the line, or sold wholesale as a pure, organic terpene product.
Capturing terpenes in this way prevents any other compounds like cannabinoids to be co-distilled into the solution which could otherwise ruin a product that intends to have no other cannabinoids than the target cannabinoid. This is especially true if delta 9 THC is necessary to avoid.
This method also means that the cannabinoids are more soluble making the extraction process more efficient. Because 90-100% of cannabinoids are converted during this process, it is unnecessary to increase run time to ensure decarboxylation happens during extraction. So, not only is this the ideal time to capture terpenes, it is beneficial overall to the extraction process.
Need Advanced Extraction Guide?
This guide will help you get started with an overview of what you want to understand. Extracting industrial hemp plants into CBD oil is one of the fastest growing and most stable in the botanical extraction industry.
The Entourage Effect
There has been a wide range of research that has studied the benefits of the various compounds found inside the hemp plant other than just cannabinoids. The combination of these plant compounds has resulted in an effect that occurs called The Entourage Effect.
The Entourage Effect is an interesting study that shows a synergistic effect between cannabinoids, terpenes and other compounds found in hemp extract based products. Compared to the use of isolated cannabinoids, products that contained multiple cannabinoids and terpenes tended to have increased effects when used together as oppose to separately.
The Entourage Effect also indicates the beneficial properties of terpenes on their own. Not only do terpenes contribute to the smells and flavors of hemp and cannabis products, they tend to have their own physiological effects as well. For example, limonene has shown to have mood altering effects that may improve mood, and can be used for antibacterial and antifungal purposes.
Keeping in mind that both terpenes and cannabinoids have their own individual uses, the studies surrounding The Entourage Effect have shown those effects combined enhance each other. This has increased the market demand for products that have a good terpene and cannabinoid profile to benefit from the potentials of The Entourage Effect.
All this research goes to show that, while products with isolated cannabinoids are beneficial for some, products created with a spectrum of cannabinoids and terpenes benefit from The Entourage Effect, making them more beneficial for consumers, and highly profitable for producers. These products are often referred to as Full Spectrum.
Great customer service and ease of tech support, within minutes I can get tech support. I would highly recommend extraktLAB equipment to anyone….
The product functionality was defined clearly and the comparison with similar products was a key highlight.
I've seen many solutions to the extraction problems faced by CO2 specific extraction businesses today. extraktLAB has a complete and self contained solution to these problems.
Because you come highly recommended by an industry professional and my customer experience so far has not been disappointing.
Frequently Asked Questions
What's the purity of the CO2 used in CO2 extraction?
There are many grades of CO2 including industrial and food grade and medical grade. We typically use food grade but medical grade is also highly desirable. the specifications for each of these grades are published by the Compressed Gas Association or by your gas supplier.
Is CO2 cheaper than ethanol?
Yes.
A pound of food grade ethanol when purchased in bulk is $4.71/lb at current price.
A pound of food grade CO2 when purchased in bulk is about $0.04/lb at current price.
Does it cost less to process hemp with Co2 compared with Ethanol?
Yes.
In fact the operating cost for CO2 extraction is dramatically less than the operating costs associated with ethanol.
Extraction with Ethanol is a process that is typically run at low temperatures. First the ethanol is cooled to below -20oC before it is introduced to the hemp. Cooling the ethanol reduces the amount of extracted chlorophyll and waxes. If you account for the energy required to chill the ethanol down to those low temperatures and then also evaporate after use, the energy bill for extracting ethanol is approximately 3-6x the cost of extracting with CO2. However, the energy cost is really not the key driver in the overall operating costs.
Ethanol extraction requires a significant amount of ethanol to be used per pound of hemp. In fact, about 1 to 1.5 gallons of ethanol must be used per pound of dry hemp in order to extract. Hemp is a very absorbent biomass material and the ethanol must fully saturate the hemp plant before any extraction can take place. For this reason a large volume of ethanol is needed to extract cbd from hemp.
The key cost driver or ethanol extraction is recovery of that solvent from the biomass. Even though many ethanol extraction equipment companies provide centrifuges and or presses to eliminate the amount of ethanol left over in the biomass, The best equipment will provide only a 90 to 95% recovery of the ethanol. This 5 to 10% loss in ethanol is a huge cost driver for extracting ethanol.
For example, suppose you wanted to process 1000 lb of hemp. You would need 1000 gallons of ethanol to start out at a cost of $16-33 per gallon for food grade ethanol for a total cost of $16,000 to $33,000. If you recovered 90% of the ethanol the ethanol loss would be $1,600 – $3,300 per 1000 lbs. Furthermore if you process 1000 pounds per day, this would be your daily loss.
In contrast, you will lose the equivalent of about $70 per day for CO2 extractions for the exact same process.
Besides energy and solvent usage, there are many other hidden costs related to extraction with ethanol including solvent reuse costs, insurance cost, increased facilities cost, and testing costs.
How do I model and compare the financial return of ethanol extraction vs CO2 extraction?
There are many inputs that need to be defined when creating a financial model comparing two different extraction methods. The first decision to be made is to decide what the financial metric will be used to make a decision on the superiority of one method over the other. 
In this case, we recommend the use of the Net Present Value as the way to model the return of each extraction technique because it accounts for the cash flow associated with the operation. Many ethanol extraction companies try to make the argument that ethanol extraction is lower cost because the equipment cost is less. However, the equipment cost will have very little impact on the overall profitability of the operation at the same throughput.
The best way to compare the two techniques is to fix the throughput so that an apples-to-apples comparison can be made. Comparisons such are payback time and return on investment can mislead someone into making a bad investment decision. 
So if we fix the throughput at one ton per day the cost of the hemp is equal between the techniques and operating cost variance is the only contributing factor.     
Here are the twelve key questions that need to be defined in order to do a comparison:
What is the direct labor to process?

What is the energy to process?

What are the solvent losses? 

What are the direct material startup costs including solvent startup costs?

What are the cannabinoid recovery rates?

How much solvent do I use, reuse, and when do I need to replace the solvent with fresh solvent?  and at what interval?

What is the insurance cost for each option?

What is the cost of hazardous waste disposal?

What is the cost of solvent removal?

 What is the cost of reuse of the solvent?

 What is the cost of HAP emissions?

What is the depreciation for each option including building costs for H2 vs F2 occupancy?
Once these questions are answered you will be able to build a pro forma income statement. 
Revenue
Standard labor

Standard materials

Overhead
Gross margin
Net Margin
You can then hold SG&A and R&D constant for both techniques and account for the difference in depreciation to get to a net margin number.  
A cash flow statement can then be generated from net margin. One thing to note is that depreciation must be added back to net margin as it is a non-cash expense on the income statement.  
Cash flows are then added up for 5 consecutive periods (years) including the initial outlay of cash for startup working capital.  Those cash flows are then discounted at a discount rate (Weighted average cost of capital estimate at 13-17%).  
If you do this analysis, you will find that CO2 extraction will absolutely crush ethanol extraction in terms of net present value.  
If you had an ethanol extraction facility, would you ever use CO2 just for stripping terpenes?
Ethanol extraction typically destroys the terpenes when the ethanol is removed from the extract or is distilled from the winterized oil. Many ethanol extractors are seeking a way to preserve the terpene profile of the plant in the output oil. To this end people have tried techniques such as Steam distillation, CO2 stripping, and vacuum distillation.
Certainly, CO2 can be used to strip terpenes from Hemp biomass Prior to ethanol extraction. However, vacuum distillation is by far the most gentle and effective way to harvest the terpene profile prior to ethanol extraction.
Doesn't ethanol extraction equipment remove all the ethanol from the biomass after extraction?
No. Approximately 5 to 10% of the ethanol is left in the biomass and is counted as a solvent loss. These solvent losses add up to operating costs. This is especially true if organic ethanol is used or food grade ethanol is utilized as the extraction solvent.
What are the most common denaturants in ethanol?
Denatured ethanol is a mixture of denaturants and pure ethanol. Chemical companies add the denaturant to Pure ethanol so that they will not be consumed as a food.
Denatured recipes are published by the ttb that is administered by the National Bureau of Alcohol Tobacco and Firearms. There are many different recipes. one of the most common denaturants used in ethanol extraction is heptane. However there are other substances that may be used including acetone, isopropyl alcohol, methanol and other longer chain alcohols.
Is very limited data on the safety of heptane over the long term exposure. In fact the limit that the FDA has placed on the amount of heptane in a tincture for example was established in the 1990s on the basis of a single study published in 1981. That study the effect of heptane on Sprague dawley rats. That is why there are many disclaimers and the general guidance from the FDA is to limit the amount of solvent in any drug that is consumed.
Does ethanol extraction have a greater throughput than CO2 extraction?
Hemp processing equipment can be scaled for 1 to 5 tons of extracted hemp per day. It's generally not a fair comparison to compare the throughput on an instrument from two different companies. What is fair is to specify the throughput At the tonnage process per day and then look at the operating cost for that process. You can also look at the equipment and Facilities cost to accommodate that level of Production. after you have all of your costs accounted for including the hidden costs, then you can calculate the net present value for each investment.
Is it possible to make a solventless extract with CO2?
It is absolutely possible to make a solventless extract with CO2. Solventless extracts are typically made with subcritical CO2 extraction methods.
Would you recommend ethanol extracted oils for Vape products?
Due to the risk of chemical contaminants that are found in 25 to 30% of  ethanol extracted oils, we recommend that CO2 oils be used for Vapor Products.
What is the electrical cost of ethanol extraction vs. CO2 extraction?
Processing a ton of hemp per day into extracts  can be an energy-intensive process depending on how the hemp is extracted. The following table compares the energy expense for ethanol extraction versus the energy expense for CO2 extraction:
Energy cost for Ethanol Extraction for 1 ton per day at 1 gallon ethanol per 1 lb of hemp

18711

litres to cool from 25 to -20

16840

litres to heat and evaporate after ethanol loss

454

kwhr to Cool from 25 to -20

481

kwhr to heat to boiling point

3105

kwhr to evaporate

4040

kwhr total @ 100% Efficiency

75%

Efficiency

5387

kwhr Total

$          

0.09

per kwhr

$    

     506.36

per day
Energy cost for CO2 Extraction at 1 ton per day including winterization

636

litres to cool from 25 to -20

636

litres to heat and evaporate after ethanol loss

15

kwhr to Cool from 25 to -20

18

kwhr to heat to boiling point

117

kwhr to evaporate

151

kwhr total @ 100% Efficiency

75%

Efficiency

201

kwhr Total

$           0.09

per kwhr

$

       18.92

per day for winterization

43.20

Kwhr per day for CO2 extractors

$  

      3.88

Per day for CO2 extractors
Can ethanol become contaminated during ethanol extraction?
Yes, ethanol can become contaminated during ethanol extraction. It is important that you address the contamination with testing and reuse protocols. guidance for solvent reviews have been published by the FDA in 2010. Please refer to the many articles in this blog for more information on cross-contamination with extraction.
When producing CBD from hemp, which part of the plant is typically used?
Typically flowers and leaves – no stems or stalks. Some producers will sort out the flowers and process them separately, but most processing includes the leaves and flowers.
What are the typical conditions to dry hemp for extraction?
Harvest drying methods are outside the scope of our solutions; however, you want to dry the biomass to roughly 10% water content for quality storage to prevent mold or mildew.
Can the drying process be accelerated using higher temps/lower humidity?
There are several drying methods used by growers to accelerate drying, but this is outside our scope of solutions. We recommend researching the agricultural methods to find what works best for you.
Does hemp biomass need to cure before extraction?
No, the material does not need to cure. Our methods complete the final drying step in a vacuum oven to bring the water content down from 10% to the 1% – 1.5% range for efficient CO2 extraction.
Why should I choose extraktLAB equipment?
extraktLAB's supercritical CO2 extractors are highly efficient and increase overall extraction yield. They are also capable of decreasing your yearly operating costs and leave scale up opportunities.
Get in touch with our team to request a quote, learn more about our training or get help with your business plan.
We are dedicated to providing you with the best advice, quality and service in the industry.
"*" indicates required fields
Meet Our CEO and Founder Dr. Jon Thompson, Ph.D
Dr. Thompson is a separations scientist, entrepreneur, and inventor. As a scientist, he has a strong technical background and industry experience in analytical instrumentation, in-vitro diagnostics, biotech, mining, and homeland security markets. During his industry career, Dr. Thompson has earned a strong track record of winning and implementing botanical extractions, formulations, quality, and products in well-regulated, medically-modeled states.  Dr. Thompson has assisted numerous companies to attain their goals in hemp manufacturing, as well as market development, strategic marketing, and worldwide business-to-business alliance formation (including international markets).
He received a Bachelor of Science degree in Biochemistry, Master of Science degree in Chemistry and a Doctor of Chemistry degree–all from the University of Minnesota.