Supercritical CO2 Extraction Equipment & GMP Manufacturing Solutions
Since 2014, extraktLAB has built the highest throughput and lowest operating-cost supercritical CO2 extractors in the botanical extraction industry. Our scalable product platform and turnkey manufacturing solutions provide a solid foundation for customer success. We ensure GMP compliance from the ground up in equipment, production management software and facility solutions.
Extract high-quality oils at record speed using the safest and purest botanical extraction method in the industry. extraktLAB's CO2 hemp and botanical extraction equipment provide the highest throughput at the lowest operating cost and are scalable to process tons of hemp biomass per day.
Learn More
extraktLAB offers the most comprehensive turnkey GMP hemp manufacturing solutions in the industry. Our custom-engineered extraction labs reduce startup risk and ensure the long-term success of your business with proven methods and processes that optimize quality and performance.
Learn More
Good Manufacturing Practices (GMP) compliance ensures the quality, safety and efficacy of your CBD products. extraktLAB can help your business achieve GMP compliance with manufacturing equipment and software, facility design and layout, and standard operating procedures. Learn More
We offer on-site workforce training and manufacturing line commissioning services to ensure the success of your new extraction lab. Training covers installation, standard operating procedures (SOP) and method validation of final output oils. We won't leave your facility until your team is producing great quality oil. Learn More
CBD and Hemp Courses
Check out our Free courses to help you get started with your CBD and Hemp extracton business.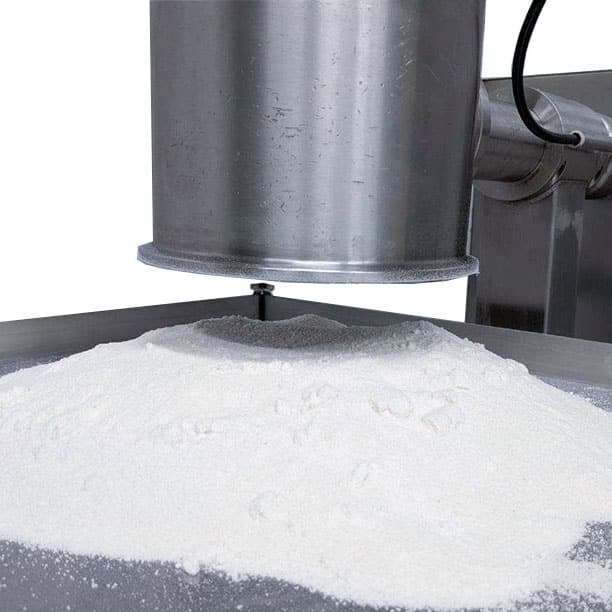 All Things Isolate Course
The All Things Isolate course is designed to teach you about the isolation of CBD, CBD isolate products, and the demand for isolate in the industry. Isolate production is critical for establishing and maintaining a competitive business in the hemp extract industry and this course is designed to help you achieve that.
Delta 8 THC Course
The Delta 8 THC Course details everything you should know about the popular and controversial cannabinoid making waves in the hemp industry. These lessons will teach you vital practices when producing, formulating and selling Delta 8 including how to identify it, formulate it, properly remediate it and the legal jurisdictions to consider.
Business Management in the Hemp Industry
This course details every vital detail of business management in the hemp processing industry including how to start an extraction business, legal jurisdictions, building revenue, pitching to potential investors, location and facility requirements and more.
Business Calculators
Check out our Botanical Extraction and Hemp Business Calculators to help you with your decision whether you are starting to add more extraction equipment or looking to start a hemp extraction business.
Select from our wide range of calculators to analyze costs, estimate revenue, yield, initial investments and important metrics for your extraction business.
CO2 vs Ethanol Extraction Operating Costs
Calculate your yearly operating costs of CO2 vs Ethanol extraction using our estimator tool.
Supercritical CO2 Extractor Revenue, Cost and Investment
Calculate your estimated revenue, cost of goods sold and initial investment for your Supercritical CO2 Extractor.
CBD Oil Yield from Outdoor Grow
This calculator estimates the weight of output CBD oil from extraction for an outdoor grow.
One-Ton-Per-Day Processing Solution
Crawl, Walk, Run to One Ton
extraktLAB's product platform provides unlimited scalability. Our one-ton-per-day turnkey hemp extraction and manufacturing solution easily processes over 2,000 pounds of dry biomass per day in an 800 sq. ft. room while consuming less than 500 amps. Our processing solutions include all the equipment, electrical, HVAC, plumbing, SOPs, and training required to get your extraction lab off the ground.
2000+ lbs/day    800 sqft facility    90+% efficiency    < 500 amps
Botanical Extraction
As the future of botanical extraction accelerates forward, this process becomes increasingly more popular in the hemp and botanical essential oils industry.
With botanical oil products ranging in potency from 75%-99%, practicing, extraction methods are important for creating popular products that customers will seek out in the current market. As a botanical oil producer, nailing down CO2 extraction is very important, and we would like to show you how.
Isolate Extraction Systems
Born From Separation Science
Innovative Extraction Solutions Developed By Our Team of PhD Chemists and Engineers
Unlike most extraction equipment manufacturers who started as metal fabrication or welding shops, extraktLAB was born from separation science. The founders of extraktLAB have been innovators in extractions and separations science for more than 20 years in the pharmaceutical and food industries.
We bring deep expertise to our customers in separation science, process engineering, extraction efficiency, laboratory configuration, hemp extraction, quality control, formulations, and packaging. All within ISO and GMP environments to control quality and consistency of end products, and drive consumer demand.
How We Can Help: Get in Touch with our Team to Request a Quote
Learn more about our training or get help with your business plan. Access our Resources and other knowledge base sections for more information by completing the form below. We are dedicated to providing you with the best advice, quality and service in the industry.